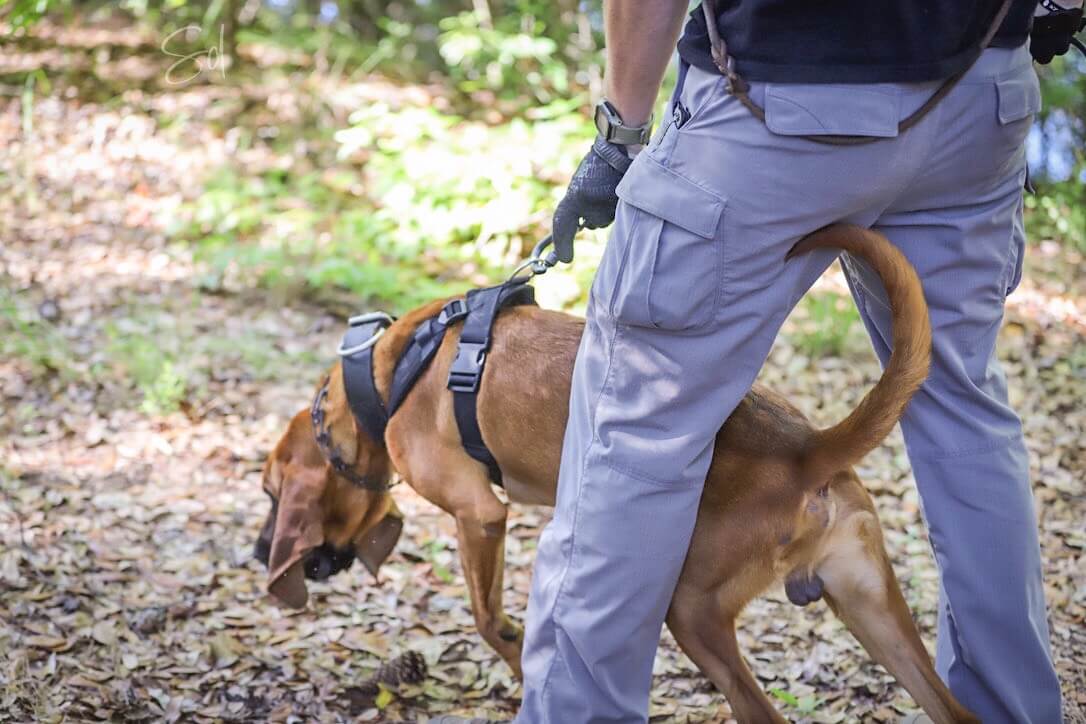 There is no hunting like the hunting of man, and those who have hunted armed men long enough and liked it, never care for anything else thereafter. – ERNEST HEMINGWAY
A reputable K9 sales and training facility in Georgia, providing K9 tracking, detection, and obedience services nationwide.
Michael is fantastic! He really helped me and my Belgian Malinois with training. I was having a really hard time with his leash walking and obedience training was lacking on my part. But Michael was phenomenal in not only building strong foundations for my Mal but also teaching me how to work with my dog. I highly recommend Southern Edge K9! Best trainer and the best customer service I've ever had!
My husband and I have 5 little kids and we recently adopted a 1 year old dog who is amazing, however he growled at my husband the first night and my husband said we cannot keep him. Michael from southern edge met me the very next morning and picked up our pup (Dino) to keep him for 3 days and socialize him as well as teach him a few basic commands to be sure he was a temperament sturdy pup!! needless to say Dino is back home and and doing AMAZING!! Michael not only helped Dino but he gave me and my family some great tips and steps to help Dino acclimate to his new home with us. I am beyond grateful for the amazing work that Southern Edge has put in to be sure we have a great pup and Dino has a new forever Family!
A huge shout out of appreciation to the Southern Edge team! We have worked with them a few times now and could not be happier with the results. As a local animal rescue, we take in dogs often with unknown histories and backgrounds. It is so important for us to thoroughly temperament test these pups to ensure the best families are found for not only the family needs, but the needs of the dogs. Michael has been overly helpful, and has jumped into giving us a hand when we felt one was needed- we are now two for two on seeing dogs placed in their perfect homes, one of which we hope will eventually go on to becoming a detection dog! Two thumbs up from us here at Fixing the Boro! We look forward to continuing to work together in the future to better the lives of the animals we love so much!
Michael is a very good at what he does. I came to Michael with my Dutch Shepherd at 17 weeks old and we got him trailing in no time. Coming out and training my dog was able to grow in trailing with longer age time and longer distances. I also got to see Micheal train Smokey, Dax, Lycan, Josie, and Rebel and I watched watch how they grew in trailing. The training is real life scenarios and which is what the dog needs exposing to. Michael has a lot of knowledge in trailing that I didn't know that came with it.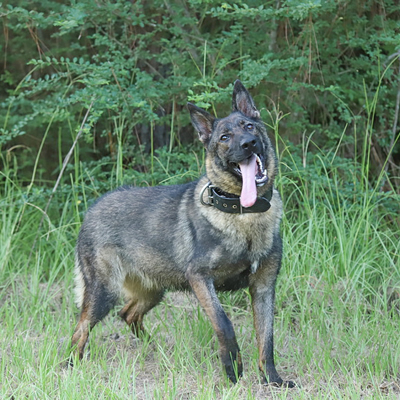 DETECTION Dogs
SEK9 detection dogs are ready for the demands of the world we live in. Our detection dogs are high drive, strong passive response dogs. They are trained in real-world scenarios, to better prepare them for the field and the environment for which they will work. Our dogs work through varying degrees of stress and distractions to ensure they are ready to get the job done.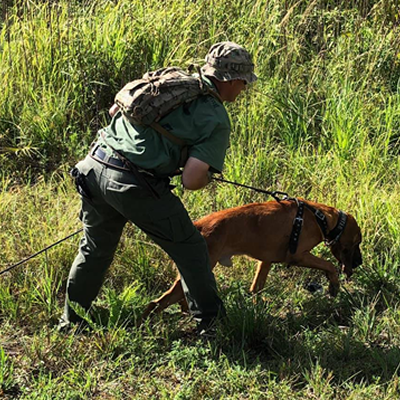 Tracking/TRAILING Dogs
SEK9 Tracking/Trailing dogs are some of the best in the business. Our Trailing dogs are specially selected when they are 9 weeks of age. They are then put through a strenuous testing process to ensure they have the natural traits, and internal drive needed to be the best dog for the job. Once testing is completed, our dogs immediately start the rigorous training process.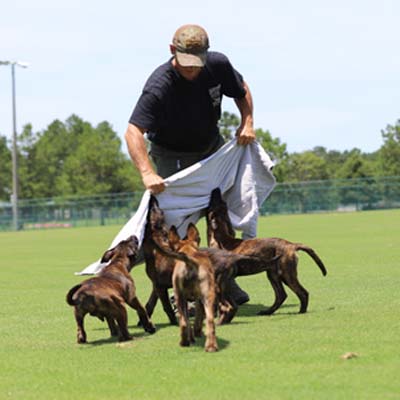 Dual Purpose Dogs
SEK9 dual purpose dogs are hand selected at 9 weeks of age. Our dual purpose dogs are the perfect balance needed for both detection and tracking. Our Dual Purpose dogs begin with Tracking training first, and then begin detection training at approximately 11 months of age. They are trained in real-world scenarios, to better prepare them for the field and the environment for which they will work.